How I chose the color palette for this site
Choosing a color palette for a web site is hard, at least for me. I've used various color palette tools in the past and they work fine enough but I wanted to use something personal for this blog.
Below is a photo of artwork created by my son Weston. Art is one of his greatest passions and this one has been hanging in our kitchen for a while. I love most of his work but this is one of my favorites. I don't know what the characters mean nor do I care. Something about the color blending and character strokes is just appealing to me.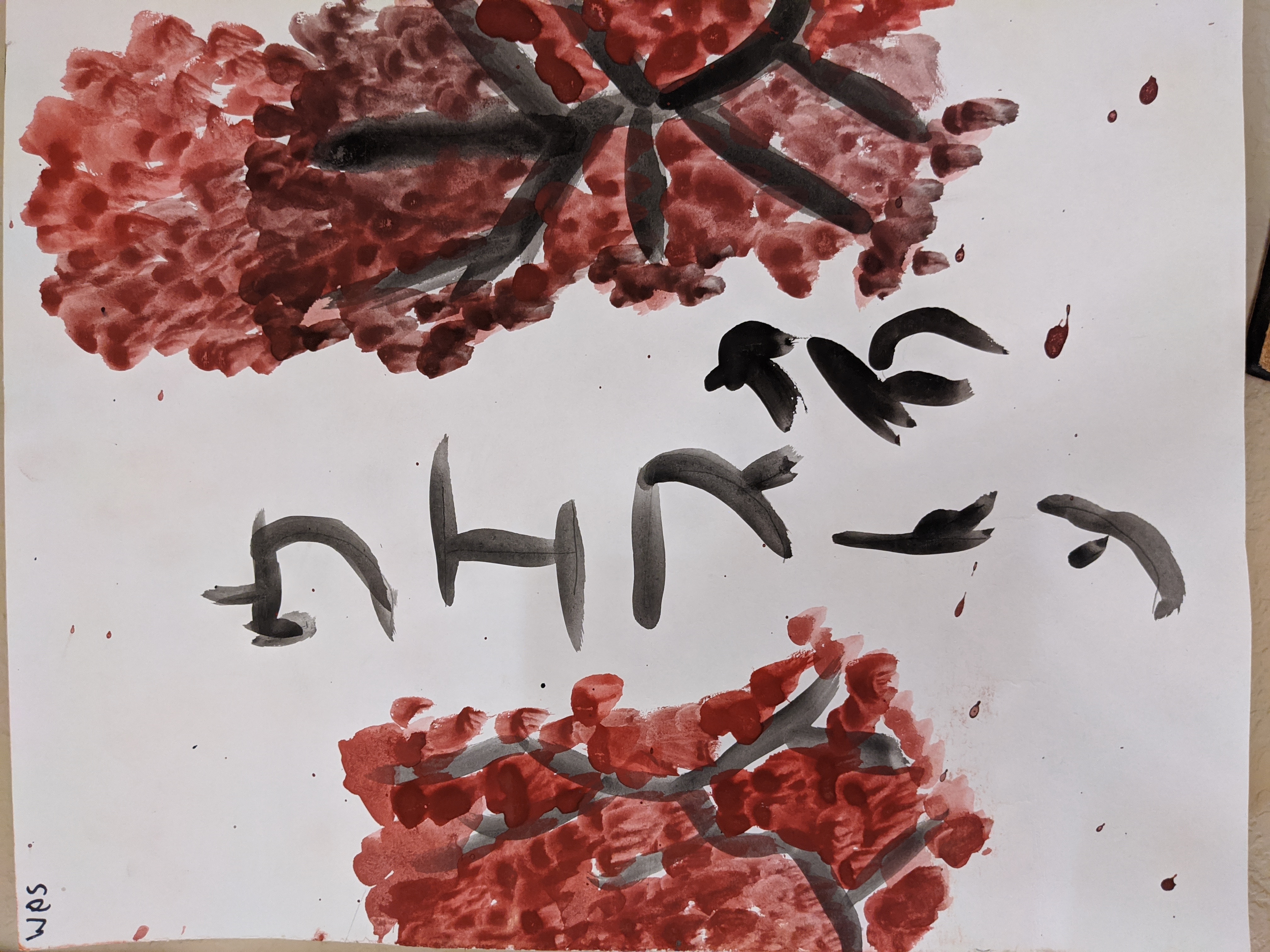 I decided one day that I wanted to incorporate Weston's art into this site but I knew it would be too difficult for me to reproduce that visual into a digital form. Thankfully I discovered coolors.co, which makes it very easy to extract a color palette from an image. Below is the resulting palette where you can see the reds and shades of gray that make up some of the typography on this site.
Update
Actually, this post refers to an older version of my site. I've since moved not a new color palette (but I still still love the artwork in the drawing above). The new color values are below.
Palette values:
subtleText (#ccc)
thunder (#2b292a)
silver (#ccc)
green (#00ff00)
darkGreen (#008700)
shark (#191c20)
white (#fff)
black (#000)
Free email course
Get the free email course and newsletter for developers ready to put stressful tech interviews behind them and start flourishing in their careers.
We are a participant in the Amazon Services LLC Associates Program, an affiliate program designed to provide a means for us to earn fees by linking to Amazon.com and affiliated sites.